TELL US ABOUT YOUR FAMILY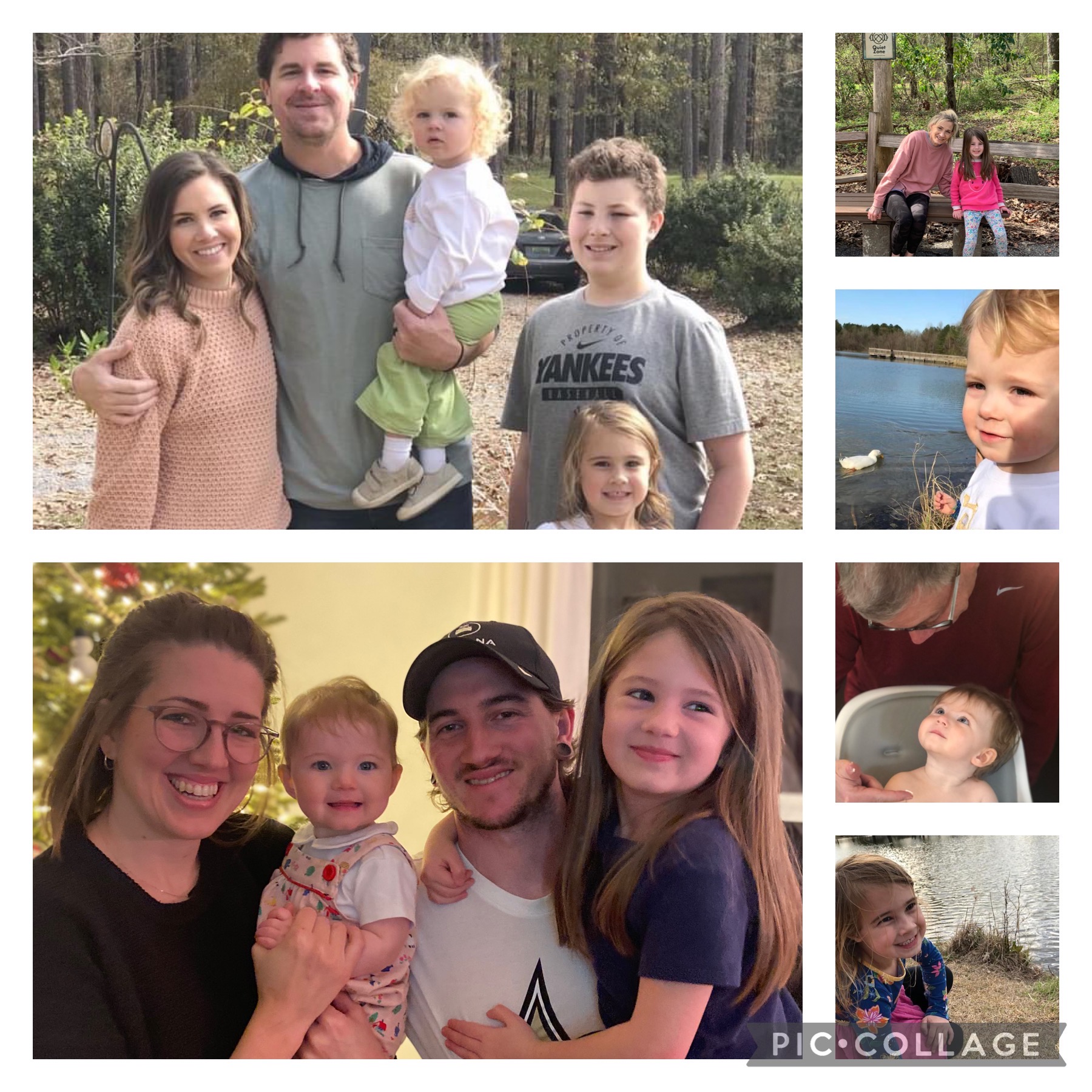 I have been married to my best friend since July of 1984. Melanie loves to sing and can usually be found on Sunday mornings leading worship with our worship team. She is also a career educator having taught middle school and high school math since 2002. Currently she teaches Geometry at Helena High School.
Melanie and I have two incredible children – Emily and Robert – who are both graduates of Samford University in Birmingham.
Robert is married to Amanda. They gave us our second granddaughter, Agnes, on June 25, 2017, as well as our most recent granddaughter, Harriet, born on March 15, 2021. Robert is the Market Operations Team Lead for Carvana in Birmingham, while Amanda is Client Operations Manager for Big Communications. Robert and Amanda are members of Shades Mountain Baptist Church.
Emily is married to Brooks Dunn who has given us a grandson named Braeden. Emily and Brooks also gave us our first granddaughter, Evelyn, who was born July 24, 2016 and a grandson, Brewer, who was born January 16, 2020. Emily and Brooks both teach and coach at Spain Park High School. They are also members of Shades Mountain Baptist Church.
WHERE WERE YOU BORN?
I was born in Enterprise, a small town of about 25,000 people in southeast Alabama. Enterprise is known for the Boll Weevil Monument and is the home of Fort Rucker and the US Army Aviation Center. I grew up riding my bicycle all over town and trudging through the woods from morning until the sun went down.
HOW DID YOU MEET MELANIE?
We met at McDonald's. We had both gone with mutual friends for a late-night hamburger. We ended up seated across from each other and had a great time talking. I finally got the courage to ask her out on a date, and she said yes. The rest is history!
WHAT DO YOU LIKE TO DO AWAY FROM MINISTRY?
Melanie and I literally do everything together. We both love to read. We both love to snow ski. We both love to run. And we both love to sit on the back porch, eat grilled food and listen to music. Don't tell anyone, but sometimes – when no one is looking – we might even dance to the music!
WHAT IS THE GREATEST SPIRITUAL TRUTH YOU HAVE DISCOVERED?
You can trust the heart of God! He is faithful. He loves you. And you can trust him!
TELL US SOMETHING ABOUT YOURSELF THAT MOST PEOPLE WOULDN'T KNOW
I have been a college administrator and instructor. I am also a licensed fork lift driver. You didn't see that one coming, did you?